John Forrester – General Management
Founder and Managing Director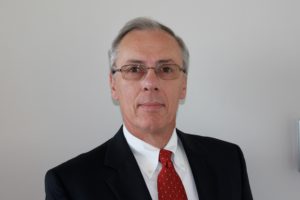 John Forrester, a general management consultant focused on business strategy and structure, has led multiple companies through substantive changes ranging from product-line revitalization to owner sale and exit. John knows the entrepreneur's mindset and the corporate environment as well, having held senior management positions with, among others, Meridian Ocean Services, a technology start-up serving the oil & gas industry and CSX Transportation, a Fortune 250 company. Other experience includes M&M Mars, KPMG Peat Marwick, Wang Laboratories and IBM.  He has published several business articles and taught a senior elective on selling at the University of North Florida's Business School.
John holds a BA in Mathematics/Russian Studies from the University of North Carolina and an MBA from Harvard University's Graduate School of Business.
In 2005, John founded Bright Holidays, an all-volunteer, 501(c)(3) organization providing food, clothing and other essential items to thousands of underprivileged children in northeast Florida, where John and his family resided for 20 years.  He is also a former board chair and board member of the Otis Smith Kids Foundation, which served underprivileged children in the greater Jacksonville area for nearly 20 years. Earlier in his career, he campaigned for the United Way.
Mike Shreve – Operations and Data Analysis
Principal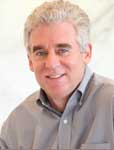 Mike Shreve has been President of MTS Analytics since 1996. MTS provides information-driven consulting, across many industries – skills include database marketing, customer profitability modeling, and credit risk management.  Additionally, Mike has served as Chief Marketing Officer & SVP Credit Policy at AT&T Universal Card, a credit card issuer with 15M customers; and VP of Business Analytics at ADT, a $3B Security company.
Mike has a BS in Industrial Engineering & Operations Research from Virginia Tech, and an MBA from the Darden School of the University of Virginia.  Mike's community involvement includes serving as a board member / board chair for the Otis Smith Kids Foundation; and board member / President of Bright Holidays.  Both organizations serve underprivileged children in the Jacksonville, FL area.  Mike also has coached more than 35 youth sports teams.
Glenn Rayle – Mergers & Acquisitions
Principal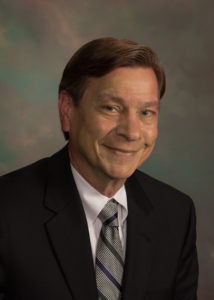 Glenn is a seasoned financial and operational leader having held top management positions as C.E.O., President, and C.F.O. for a variety of public and privately held manufacturing, transportation, and industrial equipment companies.
After a successful corporate career, he founded MidState Partners of NC to work with business owners developing practical solutions to improve their financial performance.
He currently serves as Associate Director for Chapman Associates assisting privately owned, middle market companies in the valuation, marketing and sale of their business. He also has buy-side experience helping public and privately held corporations with accretive acquisitions.
Glenn is an active member of several industry trade groups including The Turnaround Management Association and The Society of Senior Advisors. He has also served as President of the Southeast (USA) Textile Creditors Group.
Glenn earned a B.A. from UNC-Chapel Hill and an M.B.A. with a concentration in Finance and Marketing from the Babcock School of Management at Wake Forest University.
David Blaza – Technology Media Leader and Innovator
Principal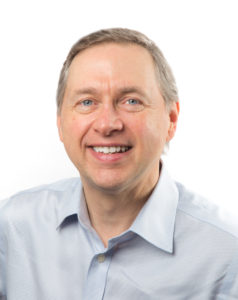 David has over 20 years of sales, marketing and media experience working for technology companies as diverse as IBM Europe, Motorola, United Business Media (UBM), Avnet, Maker Media and Arrow. After moving into technology publishing in 1994, David led the UBM (then CMP) Electronics Group web sales initiatives.  In 2005, he was named Publisher of Embedded Systems Design magazine where he managed the Events and Embedded Systems portfolio of print, online and events businesses at EE Times Group (a division of UBM LLC). In 2013, David moved to Avnet as Brand Director with responsibilities for the Avnet EM America's website, marketing communications, branding and corporate events. The following year, 2014 David consulted for ARM, DSP Concepts and AspenCore (A division of Arrow Electronics) and, in 2015, joined Maker Media as VP of Sales.
In 2017, David joined Penton Media (now Informa) to lead the Energy portfolio which consists of Transmission and Distribution World and the Utility of Analytics Institute.  Prior to his latest position, David was Managing Director for Arrow Electronics – North America.
David is married with 2 children and lives in Northern California. He is a graduate of the University of Bradford, England (BS, Materials Science) and the University of Stirling, Scotland (MS, Technology & Economics). David, was born in Canada, raised and educated in the UK and recently became a US citizen.
Mark McCurry – Sales & Marketing Optimization
Principal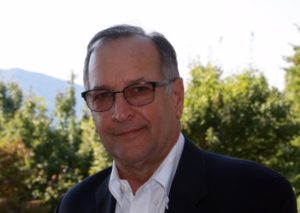 Mark, a general management consultant, focuses on revenue generation, sales/marketing optimization and general business strategy.  For the past 25 years, Mark has helped both early and growth stage companies restructure, raise capital and successfully launch new products and services.
Mark has held senior management positions with start-ups as well as mature corporate organizations. Most recently, Mark served as CEO of Agilum Healthcare Intelligence where he led a restructuring/sales effort that resulted in the sale of the business to a large Private Equity firm in Boston. Earlier, Mark served as Sales Vice President of Dun & Bradstreet Software, Sales Vice President of Per-Se Technologies, a leading provider of healthcare financial and administrative solutions, and Executive Director of Covisint, an information-technology company.
Mark co-founded Catalysta Partners of NC, a business accelerator.  He earned his BA in History from A&T State University.
"Perfection is not attainable but if we chase perfection, we can catch excellence."
Vince Lombardi